ART PRINT - BEARS / Affordable Art Prints / Archival Quality / Kids' room decoration
€

6.25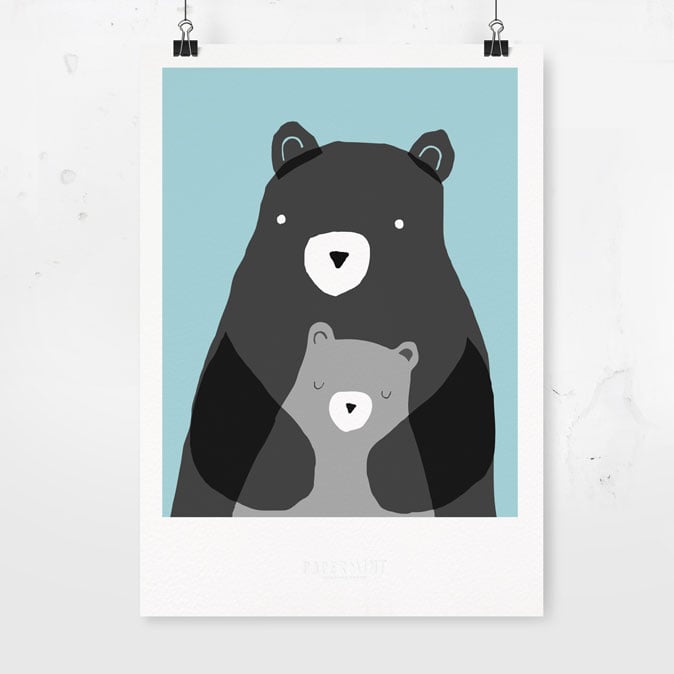 <!--
.small_text {
font-size: 10px;
}
.small_text {
font-size: 12px;
}
._12points {
font-size: 12px;
}
.small_text .small_text em {
font-style: italic;
}
.small_text {
font-size: 10px;
}
-->
Art Print - Bears

process: high definitionarchival pigment inks
paper: 190gms premium archival paper. Acid-free.
size: A1 ( 59.4 x 84.1 cm), A2 (42.0 x 59.4 cm) , A3 (29.7 x 42.0 cm), A4 (29.7 x 21 cm) or A5 (14.8 x 21.0 cm)
quantity: single print
packaging: card backing for sizes A5 & A4 / biodegradable protective sleeve other sizes rolled up in protective paper and shipped in mailing tubes
> the shipping costs are adjusted accordingly when you buy several items.



made with LOVE in Germany!
ECO COMMITMENT
Everyone has a responsibility to promote sustainability and we embrace those principles dearly by creating beautiful, quirky AND sustainable paper products. Our letterpress greeting cards are printed in-house on 'tree free' 100% cotton paper. All of our greeting cards are paired with luxury quality envelopes and is also inserted by hand into Biodegradable sleeves. At Kikisoso we go this extra mile to reduce our products environmental footprint and at the same time not losing any of their charm.
© 2021 Kikisoso Fine Paper Goods All designs in this shop are copyrighted. You may not copy, share, forward, resell or redistribute any of our images. Kikisoso retains all rights.